.
We offer a personal service to educational book buyers and can supply any UK book in print.
A Greener safer service as ever we are delivering directly from our suppliers, so we have no physical contact with your books, this means lower Covid risk, less road miles, less packaging & faster delivery.
Special offers:
Warm yourself up with a brew in a beaker or brighten your day with a book light free from Newt Books!
Simply order more than £100 of Books (after discount) during May and choose one of the three Penguin mugs or the three book lights shown. Simply message your choice along with your order, items will arrive separately and may take 7 working days, offer subject to supplier stock, an alternative may be offered.
Berkshire Book Award Shortlist: BBA Shortlist Newt Books Order Form.xlsx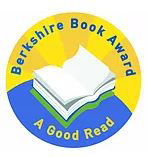 If you would like a quotation on any titles you are considering or have any questions please get in touch by email: info@newtbooks.co.uk or 'phone 07396 084142.
Please note we only accept orders from UK educational institutions and will invoice your school, college or university. Checkout cannot be completed at this time using any other payment method. We may contact you to verify identity before processing your order.
If you are an educational customer & would like to receive our monthly new titles and promotions email please enter your email in the subscribe box at the bottom of every page or simply send an email with 'newsletter' in the subject line to info@newtbooks.co.uk.
Our privacy policy: Newt Books Privacy Policy.docx